How to Benefit from Luxury B2B Mice Networking Event and Conference
Get Unique Business Development Opportunities from WorkshopTravelshop, which has 100 International Event Experiences
We are in Tourism Business since 1990 and for the last 10 years we arranged 100's of workshops, tourism fairs and event so far, in Turkey and overseas. In conjunction with Istanbul Tourism Association (ISTTA), we arrange the 2nd edition of Luxury MICE event in Istanbul, Turkey between 5-8 April 2021
As we provide a great Luxury MICE B2B networking environment along with a MICE Conference event for you, we will present the most effective and beneficial Business through our quality international buyers and authority MICE Industry speakers known globally. You will only find such combination and all in one event with us!
Our experience and knowledge collected through the years will be reflected on the upcoming B2B Luxury MICE Networking and Trade Conferences that will save time for our participants in order to get the Right match of partnerships in Right time. With this brand new approach, you will be able to recover from all losses of MICE Industry, incurred on 2020, during the year of 2021. With a lot less Money, you will get more effective Business through perfect corporate matching.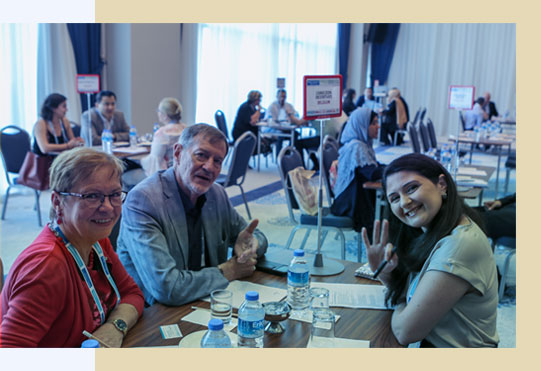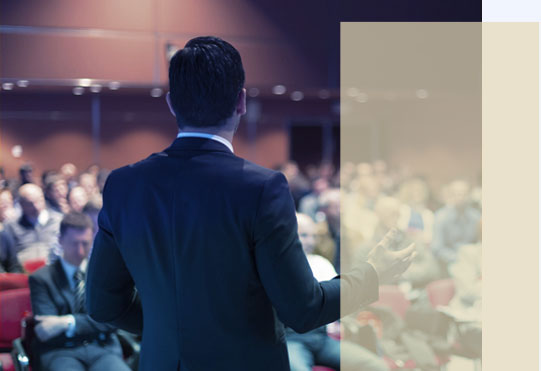 Global Luxury M.I.C.E. Conference Via International Speakers
Major Global MICE Tourism Association representatives and successful International MICE Organization Authorities are going to be our Keynote Speakers of our Business events conference. We will find out how to recover rapidly from 2020's MICE Tourism losses. Measurements to be taken during Pandemic times. MICE Industry's 2021 Projections. Sustainable Travel Clientele's Expectations. Brand new destinations for MICE Sector. How to benefit from MICE sector events and necessary Works towards that way. Current status of Global MICE Industry and when to get back to 2019's statistics the soonest. This and many answers of the industry from different organizations from tour operators to airline companies and online travel agencies alike.
Global Hosted Buyer Tour Operators for M.I.C.E. Sector
Meet with the leading MICE Tour Operators of the industry. Our main goal to bring the best 250 international tour operators of MICE Tourism industry from 100 countries, to meet with our MICE related participants and have them cooperate with each other. In light of our previous experiences, we are aware what our participants' expectations so that we Show utmost care to select the qualified MICE stakeholders with a great potential in global MICE operations.
Our online Pre-appointment system is one of the best platforms that registered users will be able to review all the MICE buyers and will be able to request and receive B2B appointments, will be text messaging each other through the system and all participants will be able to create their profile within. Users also are allowed to post and publish all the documentation such as presentation, brochures, templates and all other visual materials. MICE business buyers also will be taking appointments from exhibitors in return that all appointments can be set or cancelled accordingly practically. With these tools utilized, you will be having your pre-appointments set before the arrival of the main event and set your agenda prior.
Your pre-appointments received will be visiting your table or stand at the time set as per your calendar. As our MICE buyer numbers are more than the participants, more and more buyers will be visiting with you unscheduled. As this area is for international MICE professionals and participants' meetings, you will get more chance to deal with more companies.
Through the years of experience in the field of international scale and foreseeing the expectations beforehand of the industry, globally, we provide stands and tables for their B2B meetings. That way, you will not be dealing with burdens as stand making and poster printing that as per your Budget, you may purchase a B2B table or stands that are MICE scope built with pre-set dimensions of 5 sqm, 10 sqm, 15 sqm or 20 sqm that you can send your visuals before your arrival to be placed on your space. You will be worry-free and all will be ready for you to arrive on fairgrounds. Each participant will perform at least 25 appointments. We provide ready made B2B tables and booths.
If you would like, you can select one of the 3 MICE Focused Fam Trips organized for you to see all the most popular and conserved destinations of Turkey and expand your networking opportunities during the field Trips. Select the Luxury MICE Fam Trip of your liking from the link below. workshoptravelshop.com/All-Famtrips-Tours-Packages
Double Room Occupancy, Airport transfer and hotel accommodation (BB) 50 Euro
Single Room, Airport transfer and hotel accommodation (BB) 45 Euro